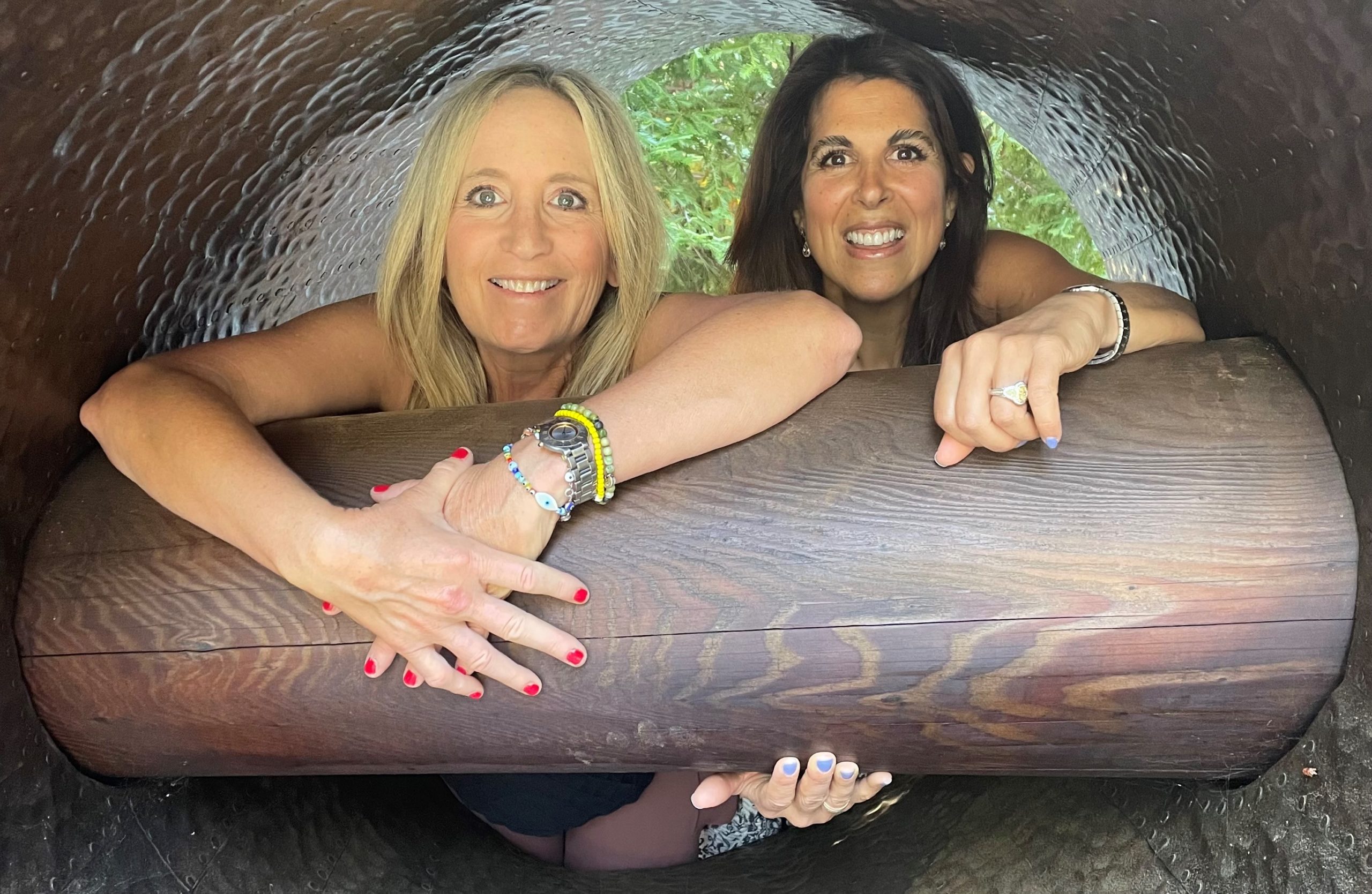 As childhood friends and fellow entrepreneurs, we connected in 2021 to create our own unique program utilizing breathwork, art, and mindfulness to teach how to harness the creative process. We've taken all the elements that allowed us to create our own successful businesses and careers, and weaved them into our program. This meant examining our own vulnerabilities; our stumbling blocks, failures, risks, and of course the wonderful triumphs we've achieved as women entrepreneurs and mothers. We consider this self discovery process to be our recipe for resilience in the creative process. Together we are offering our in-person
Align, Breathe, Create
workshops and retreats from the USA to Europe. After a long season spent gathering momentum (and fallen leaves), hugging trees (and each other), and selecting sacred spaces across the globe, we are ready to share our nurturing method for unleashing your own innate creativity. In addition to art and breathwork, we include principles from neuroscience, mindfulness, and positive psychology. We hope our program will open many minds and hearts across the world.
CURRENT & UPCOMING EVENTS
July 22, 2021 7pm EDT (4pm PST) Bring only a pen, a sheet of paper, and an open heart! Join entrepreneurs Sandy Abrams/Breathwork advocate, and Gianna Vallefuoco/Artist, live from Canyon Ranch Woodside. They'll teach you to breathe and inhabit your own creative space. This 75 minute session includes Q & A as needed by participants. You'll learn methods for breathing with intention, opening your heart space, and learning to draw free-flowing spontaneous patterns. This unleashing process is a means for creating opportunities, relationships, intrinsic joy, or anything that makes your heart sing! Micron 0.5mm felt tip permanent pen recommended for art aficionados, but for the rest of us, any old pen will do!
July 22-26, 2021 Awaken your dormant creative energy and find the intuitive artist within. No artistic training required! Embrace the trifecta of breathwork, nature, and intuitive art concepts to unleash your unique power to create something meaningful … whatever it is that you need most right now. As you open your mind and heart, you'll reveal your abundant inner resources. Join your retreat guides Sandy Abrams and Gianna Vallefuoco in the beautiful redwoods to learn specific breath and art principles to access your intuition, and move from creative intention into strategic action. You'll also learn how to create intentional spaces you can bring back into your home to cultivate specific energy; a place for connection, respite, creativity, self-care, healing, and equanimity. This beautiful, empowering event is the perfect complement to your Woodside retreat experience.
April 20-26, 2022 Join us for the
RETREAT OF A LIFETIME
 in Tuscany, Italy. Spend 7 life-changing days (6 nights) learning to manifest your ideal life in Montepulciano, Italy at the renowned 
Relais Ortaglia
, with Sandy Ferretti,
Gianna Vallefuoco,
Sandy Abrams
, and
Elia Nichols
. Get ready to learn concrete ways to optimize your life through breath, voice, posture, intuition, and creativity. In addition to improving our lives, our extraordinary agenda includes a variety of unforgettable experiences.