Retreat of a Lifetime – TUSCANY, ITALY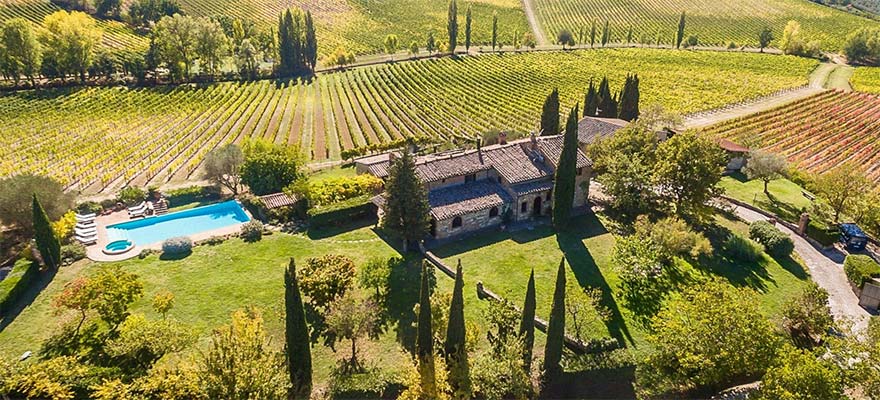 April 20-26, 2022 join me for the RETREAT OF A LIFETIME in Tuscany, Italy. Spend 7 life-changing days (6 nights) learning to manifest your ideal life in Montepulciano, Italy at the renowned Relais Ortaglia, with Sandy Ferretti, Sandy Abrams, Elia Nichols and me. Join us to learn concrete ways to optimize your life through breath, voice, posture, intuition, and creativity. In addition to improving our lives, our extraordinary agenda includes a variety of unforgettable experiences.
What is the "Retreat Of A Lifetime?"
It's far beyond a retreat! It's a life-changing workshop series, set in a personal retreat environment to optimize the experience. We've even incorporated a special spa day at the Roman Springs to bring mind and body to a restful and receptive state. Imagine naturally warm, healing waters, a spa massage, and much more… in a private salt grotto!
What can I expect to achieve?
A new approach to life! Expect to learn profound, practical, and lasting ways to alter limiting beliefs and habits, and create a life that makes your heart sing. This is a transformative trip that embodies how to feel truly alive. Expect sensory experiences alongside like-minded women for a one-of-a-kind journey into Tuscany. The wisdom you acquire will encompass breathwork, finding and expressing your voice, becoming your own storyteller, enhancing your posture and how you carry and view yourself, accessing your intuition, connecting with and nurturing your body, finding resilience, and learning to express your creativity through art and mindfulness techniques.
How is it life-changing?
To gather momentum for lasting change, you need to be both ready and supported! You'll be surrounded by natural beauty, inspiration, and the guidance of a team of four accomplished teachers who are leading voices in their industries! RETREAT OF A LIFETIME is one momentous step toward the life you choose. You'll relax and restore as you learn the tools to thrive through specialized workshops intended to create sustainable life shifts.
Is this retreat all inclusive?
Yes! In every sense… and then some!
Indulge in morning and evening rituals while gazing into the green Tuscan hills of Relais Ortaglia. Feel the grass as you hike an Italian vineyard and explore an organic farm. Indulge your taste buds while savoring fresh olive oil, and sipping wine with a seasoned sommelier. Taste divine food in a Villa's private wine cellar. Smell the scents of Tuscany as you hunt for truffles with Niko and his canine team. Inhale the vineyard air on a tour of a Montepulciano wine estate.
Listen like never before, as you quiet your mind and restore your body. Engage in al levels of movement of your choice like walking, swimming, and horseback riding. Engage in one spa day already planned for you. Learn to prepare amazing food in a traditional Tuscan cooking class. Dine inside a vineyard, sampling Vino Nobile & homemade Tuscan liqueurs. Eat mindfully amidst a fresh truffle-inspired lunch. Design your own pizza in a 300-year-old forno a legna. This retreat includes all of the above! Exceptional food, transformative wisdom, unique excursions, and all the perks of staying in a renowned Tuscan villa. This is indeed the Retreat Of A Lifetime!
What is the cost?
The all inclusive fee ranges from 5,175 Euro for double occupancy to 6,150 Euro for a private single. The retreat includes villa accommodations and amenities, exceptional food and drink, personalized retreat excursions, culinary lesson, art activities, food and wine sampling, movement classes, and all privately-lead retreat workshops by Elia Nichols, Sandy Abrams and Gianna Vallefuoco. If you plan to attend the retreat with other(s), shared rooms are available for a lower fee by contacting Sandy Ferretti at Relais Ortaglia.
What about flights and extras?
Airfare to Florence, Italy is not included. If you want to extend your trip beyond the retreat, Sandy F, our retreat hostess, has connections to even more options! Her beautiful Relais Ortaglia is not only an ancient historical estate, it's now a landing site for Tuscany's hot air balloon ride. You can add this on during your trip and receive the group rate. You can also extend your stay to de-stress from daily life and international travel by immersing yourself in an extra day at the nearby Roman hot springs.
If this truly inspires you, you're ready for the Retreat Of A Lifetime!